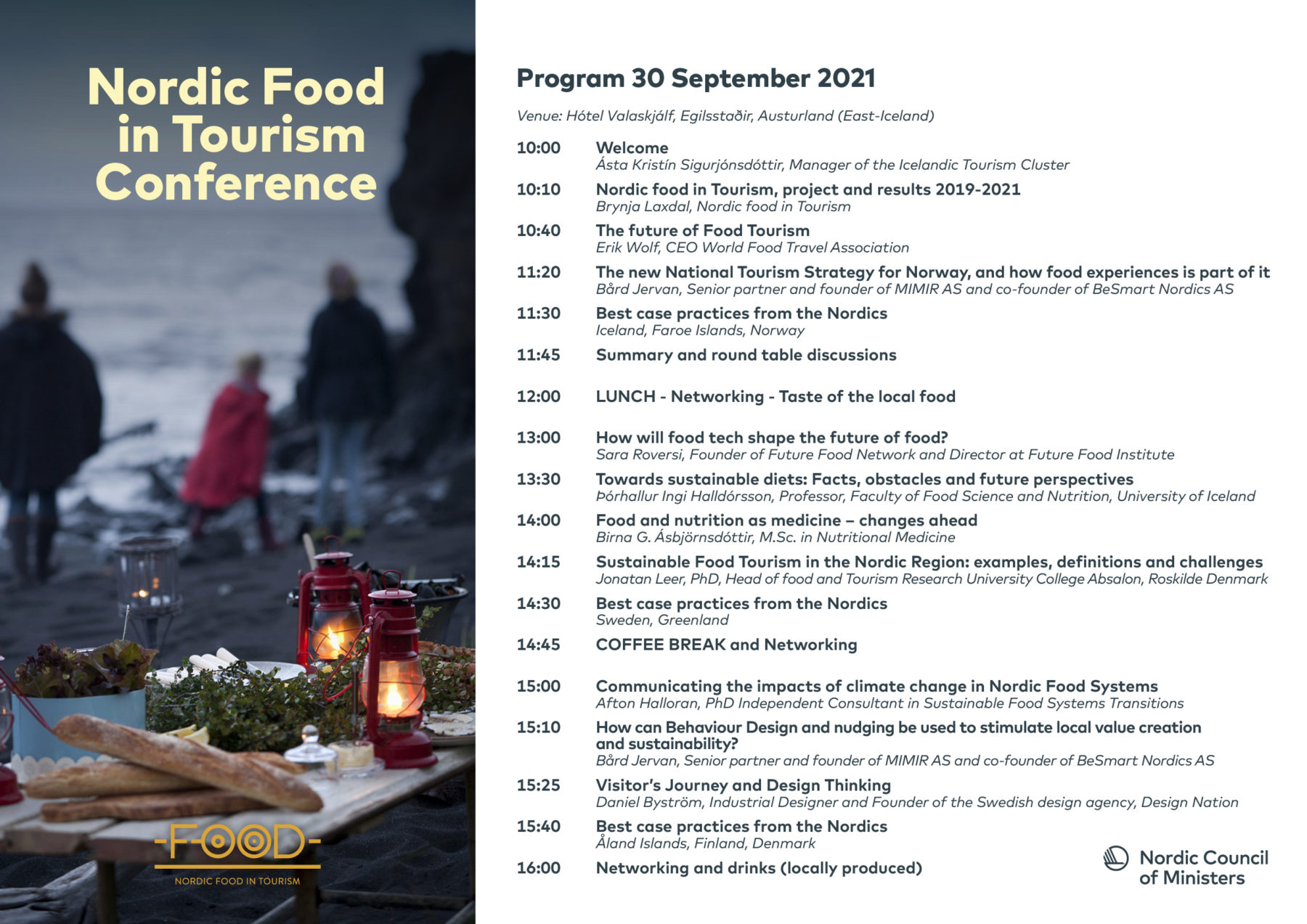 Conference Nordic food in Tourism
30 September 2021 - 1 October 2021
REGISTRATION IS OPEN HERE.
The Nordic food in Tourism conference will be held in Iceland 30.09.21. It will be located in Egilsstaðir in our beautiful East-Iceland/Austurland. The conference is part of a 3 day food celebration involving a food related hackathon, a food market, a seminar addressing Icelandic opportunities based on our findings and more.
The conference hosted by Nordic food in Tourism will be hybrid to ensure participation as we might expect some travelling restrictions or quarantine requirements.