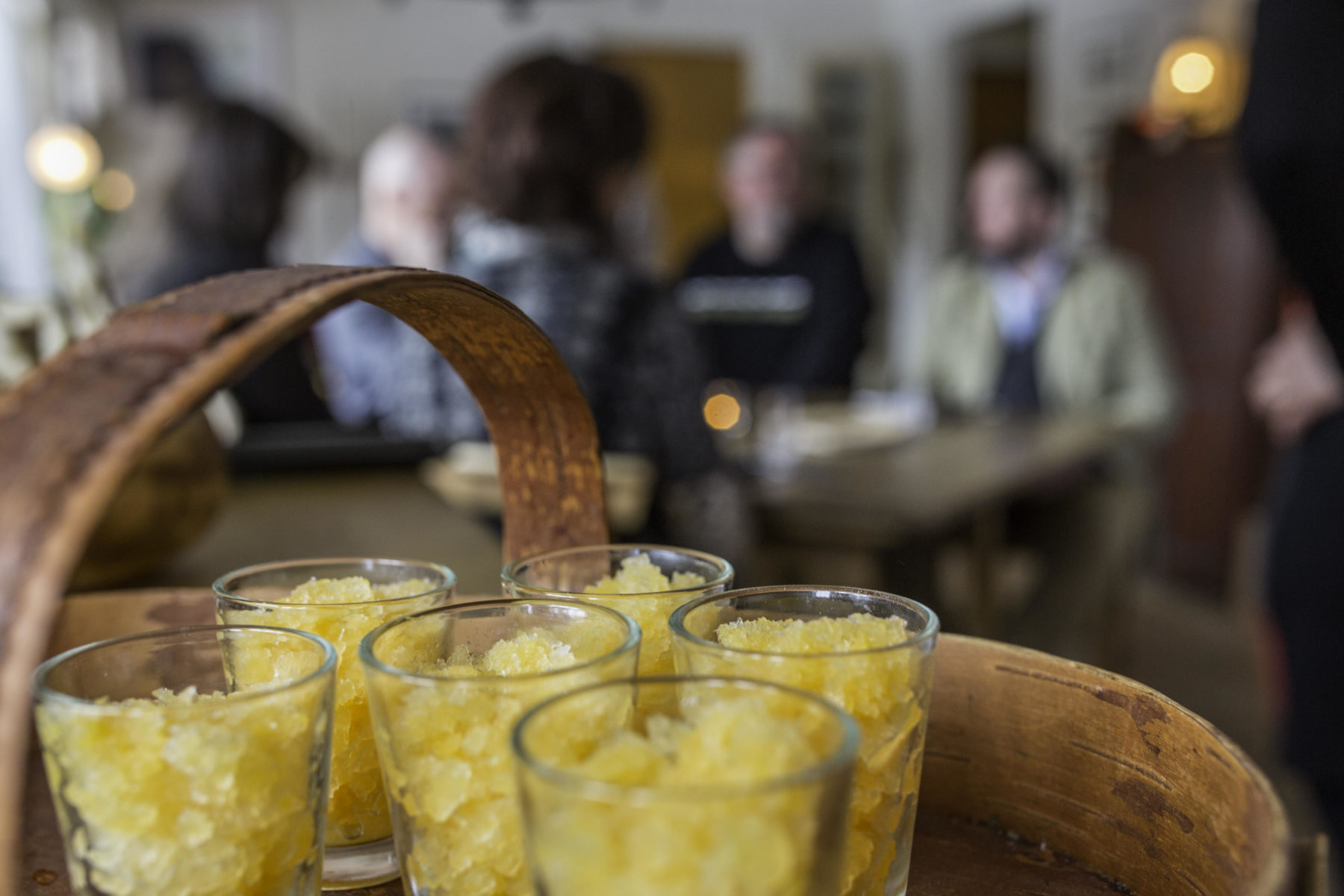 Food creators and arctic lifestyle
Eva Gunnare and Helena Länta have joined forces to create a 

culinary experience

 like no other, called Njálgge (which means "tasty"). Eva is a food creator with passion for wild herbs, and Helena is a Sámi reindeer herder and meat producer. Both working as well as culture guides. 

Inspiring stories based around the region's wilderness, arctic lifestyle and eight seasons add spice to the experience.

As for the Sami-inspired food, you'll get to try some 20 different dishes, along with drinks made from foraged berries and other tasty forest finds. 

Eva's passion is the wild flavours, primarily from wild herbs and berries. Eva picks, by hand, flavours from the forest, meadow, marsh and mountain in and around Jokkmokk and process them in her own unique and in different ways.

Both traditionally and new by experimenting and developing new flavours and taste-combinations, which is a big part of Eva's work with taste tours and shows in her business 

"Essense of Lapland"

Helena is living her passion, right in the middle of the Sami reindeer husbandry life where the love for the animal is the hub. Together with her family she's also part of their business 

"Sápmi Ren & Vilt

"

 which enables them to process the meat, that has had almost free range in the forests and high mountains of Jokkmokk and the world heritage listed Laponia, in a very special way. To follow the track of the reindeer from forest to mountain and to let the seasons decide the work to be done and what food to eat is what life is all about for many of the reindeer herders, as well as for Helena.